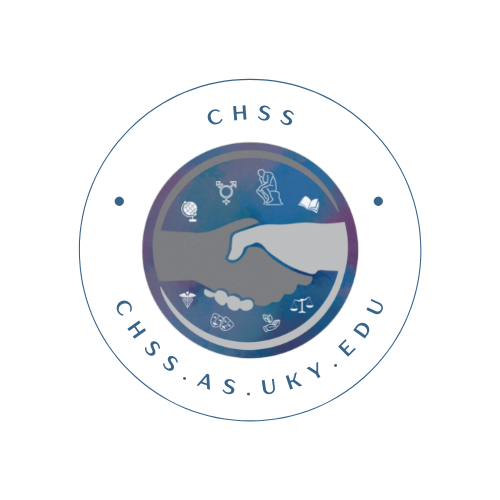 Conact: Karen Petrone
Email: petrone@uky.edu
CHSS Holds Event on Vaccine Hestinacy and Political Polarization
CHSS shedding light on important topics within the Lexington community
Link to video recording of the event:
https://uky.zoom.us/rec/share/c7Llb1ETIQOJPnpD_RYCM8HyGUN9RLOOnjI4Lamd9QYSo99rq4hDERJKqF0ghX2N.5t9dmXdVTmOmgtIA
LEXINGTON, Ky (April 12, 2022) - On Tuesday, April 19th, 2022 from 7:00 pm to 8:30 pm, the Cooperative for the Humanities and Social Sciences (CHSS) will be hosting a panel discussion on vaccine hesitancy and political polarization within the Lexington community via Zoom. The panelists for the event will include Kacy Allen-Bryant (LFUCG Commissioner of Social Services), Mark Peffley (UK Department of Political Science), Tiffany Scott (Faith Moves Mountains), and Isabel Gereda Taylor (LFUCG Multicultural Affairs). For this event, Zoom registration is required and the link for registration can be found on the CHSS website at chss.as.uky.edu. 
Isabel Gereda Taylor, the Multicultural Affairs Coordinator for the city of Lexington, states that within the Lexington community they have implemented methods in promoting health within underrepresented populations. Taylor states that they are trying to restart "Promotoras de Salud (Health Promoters) lead by Rosa Martin… educates community members to be leaders and promote good habits within an 8-week program". Taylor also states that she has "seen the generational impact that this program has with parents that do this program and bring their kids, and the kids grow up with this… and spread among other language groups on a macro level." Taylor also states that concerning all underrepresented populations is "to make the community be part of the education" On a micro and direct level, Taylor states that her "area is working with the international population, and for us, it's critical to have relationships with trusted community leaders, whether its pastors or civic group leaders, to provide information regarding these populations. We have tracked over 207 languages, not all are active, but between hospitals and 911 calls, we have tracked a lot of the same languages that are in the public schools we have tracked 96 languages that are represented in the 'learning English program. That is a major area where we try to provide critical information, access to programs, and access to health". Regarding what knowledge from political scientists on political polarization Taylor feels would help "would be training. This is new to all of us, and even if we have a background in mediation areas, this is something totally different and new. Regarding knowledge, in my areas, I would like to know what is working worldwide with the populations that come here and the innovative ways that they are dealing with the messaging. It's very important to have that cultural understanding… and we need both the cultural components and the languages. I would hope that we could have international collaboration among people like us that need to know what is productive, useful, and effective elsewhere". 
The Cooperative for the Humanities and Social Sciences (CHSS) fosters interdisciplinary scholarly connections among faculty and graduate students at UK, bringing scholars together across departments, disciplines, and centers. We facilitate faculty and graduate student engagement with local, state, national, and international communities outside of UK and demonstrate the value and the contributions of the Humanities and Social Sciences in sustaining our communities and solving critical social problems, especially in this time of crisis.
###
For more information on this topic, please contact Karen Patrone at petrone@uky.edu, or visit our website at chss.as.uky.edu.